Photo Info

Bakubung Bush Lodge
Summary

Itinerary

Pricing

Options

& Add-ons
Classic Southern Africa - Air Included - From US$3999
Discover South Africa and Victoria Falls on this classic, affordable luxury safari.
Trip Highlights
Cape Town | Pilanesberg National Park | Johannesburg | Victoria Falls
Experience
Magical moments and incredible animals on safari in an open vehicle
Spectacular views of Cape Town and the Atlantic seaboard
Shopping in Cape Town's bustling Victoria & Alfred Waterfront
Enjoy a magical sunset cruise on the Zambezi
Explore
Cape Town with its scenic beauty, culture and world class restaurants
Pilanesberg National Park with its spectacular landscape and wealth of wildlife
Victoria Falls, the largest waterfall in the world
Choice
At additional cost:
A full-day Franschhoek tour where you will enjoy incredible wine and olive oil tastings in the Cape Winelands
Join a Robben Island Tour day tour with dinner at Gold Restaurant
Seek out some extra adventure at Sun City
Visit the Cape Peninsula, on a full-day tour that takes you to Table Mountain, offers dramatic scenery and endearing penguins
Experience an unforgettable safari with Lion World Travel
---
#LionWorldTales
Explore South Africa Through the Eyes of Our Guests
Day 1 - Depart USA
Depart on your international South African Airways flight to Cape Town, via Johannesburg. From the moment you board your South African Airways flight you feel the warm and welcoming African hospitality in every detail of the world class service you are about to experience.
Day 2 - Johannesburg/Cape Town
On arrival at Johannesburg's Oliver Tambo International Airport's Central Terminal Building, collect your luggage and then clear customs and immigration. Re-check your bags for your onward flight to Cape Town.
On arrival at Cape Town Airport, you will be met by a Lion World Travel representative and transferred to your hotel.
The 4-star Commodore Hotel exemplifies deluxe accommodation, stylish living and quality service, overlooking the Victoria and Alfred Waterfront, with views of Table Mountain, Robben Island, the Harbour and the Atlantic Ocean.
Well situated just a short walk from the vibrant Waterfront that offers shopping, entertainment and a multitude of restaurants. All rooms have individual air conditioning, tea and coffee making facilities, hair dryers, 24-hour room service and personalized safes.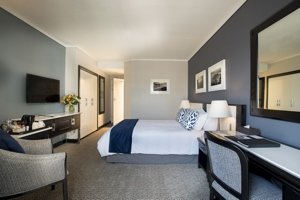 A room at the Commodore
During your stay you will have enjoy a dinner at The Quarter Kitchen Restaurant.
Accommodation: Commodore Hotel - Standard Room
Read More
Day 3 - Cape Town
Today is a day of leisure. You have the option of joining a Franschhoek Winelands Tour for US$150 per person.
Scenic and historic, a visit to Franschhoek is time well spent. First up is La Bourgogne Wine Farm, proclaimed in 1694, for an olive oil, olive and seasonal fruit preserve tasting.
Next, head to the renowned Haute Cabrière Vineyard Estate for a wine tasting and breathtaking views from the tasting room.
La Petite Dauphine, known for their exceptional cuisine is where you will enjoy a set menu lunch with wine pairing at Café Bon Bon. You will then have some free time to explore the quaint town of Franschhoek before returning to Cape Town.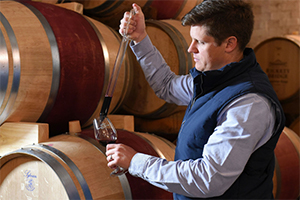 Wine blending experience
Accommodation: Commodore Hotel - Standard Room (B)
Day 4 - Cape Town
A day of leisure in Cape Town offering historic and cultural sites, world-class museums and bustling markets, inviting beaches and lush gardens, as well as great restaurants, wonderful shopping and culture. You have the option of joining a full-day Cape Peninsula Tour including Table Mountain at a cost of US$ 175 per person.
With spectacular views over Cape Town, iconic Table Mountain is a must-do! For this tour, the visit could be done first or last and is always weather dependent.
Take a cable car ride up to the top of Table Mountain to enjoy the magnificent view of the Cape. The main feature of Table Mountain is the level plateau from one side to the other, edged by impressive cliffs. The plateau flanked by Devil's Peak and by Lion's Head, form a dramatic backdrop to Cape Town. Table Mountain is often covered by clouds to form the so-called "table cloth" of cloud. Not only is Table Mountain a scenic photograph background or a place from where you can take breathtaking photos of Cape Town, there are about 2,200 species of plants and 1,470 floral species found there.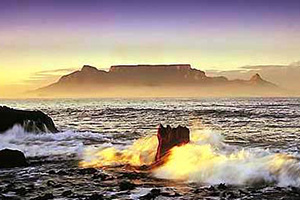 Table Mountain
After marveling at the awesome views, you will depart on a Cape Peninsula Tour. On this tour you will see why the area earned the name of The Fairest Cape.
Drive along Millionaire's Paradise, named for its expensive real estate, towards the working harbor of Hout Bay and then Chapman's Peak Drive, taking in the breathtaking ocean views.
After lunch (your own account), visit beautiful Cape of Good Hope Section of the Table Mountain National Park, keep a look out for ostrich, antelope, rock hyraxes and baboons.
The Flying Dutchman funicular (optional and own account) to the old lighthouse boasts awe-inspiring views! Then it's back towards the City, visiting the historic naval port of Simon's Town and the African penguin colony at Boulders Beach.
Accommodation: Commodore Hotel - Standard Room (B)
Day 5 - Cape Town
Your final day in Cape Town! Enjoy a day of leisure exploring the many attractions in and around this cosmopolitan city, or simply relax on the fashionable beaches of Camps Bay or Clifton. Cape Town offers historic and cultural sites, world-class museums and bustling markets, inviting beaches and lush gardens, as well as great restaurants, wonderful shopping and culture.
You have the option of joining a Robben Island Tour in the morning and dinner at Gold Restaurant for US$100 per person.
This morning, board the Robben Island Ferry from the Victoria & Alfred Waterfront. A prison to political activists, most noticeably the late President Nelson Mandela, those imprisoned on the Island turned it from a 'hell-hole' into a symbol of freedom for South Africans as well as the rest of the world. You will be escorted round the island, hearing about the past atrocities and the triumph of the human spirit.
The afternoon is at leisure until your pick up from the hotel for the Gold Restaurant. A 14 course African-themed tasting menu and interactive drumming session awaits! Dancers and face painting are all part of a vibrant, fun-filled evening. Transfer back to your hotel after dinner.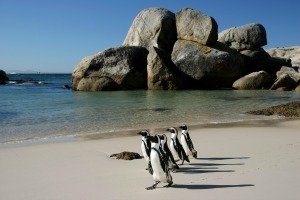 Penguins at Boulders Beach
Should you choose to purchase all three tours listed above, the price per person will be US$375 per person, a savings of US$50 per person!
Accommodation: Commodore Hotel - Standard Room (B)
Day 6 - Cape Town/Johannesburg/Pilanesberg
It is time to say goodbye to beautiful Cape Town as you are transferred from your hotel to Cape Town Airport for your flight to Johannesburg.
On arrival in Johannesburg, you will be met and transferred to Bakubung Bush Lodge. Nestled in the Big-5 Pilanesberg National Park, just a two-hour drive from Johannesburg and only ten minutes from the Sun City entertainment complex, Bakubung Bush Lodge offers a peaceful retreat to guests looking to get away from it all. This is a malaria-free destination and accommodation is offered complete with all the modern facilities desired.
On-site features include a swimming pool, two floodlit tennis courts and easy access to game drives into the reserve. Guests will dine in style at the on-site restaurant, enjoy the bush barbecues offered at the outdoor boma and relax in the welcoming atmosphere of the bar. This region is home to a diversity of wildlife from the 360 sighted bird species to Africa's majestic Big 5 and many more.
Accommodation: Bakubung Bush Lodge – Standard Room (B, D)
Day 7 - Bakubung Bush Lodge
Spend time at Bakubung where twice daily game drives reveal the fascinating world of Africa's freely roaming wildlife.
The day starts early as dawn breaks over the African bushveld. Enjoy a hot drink and breakfast before you depart in your open safari vehicle with your experienced rangers who will share their extensive knowledge of the bush with you.
After an exhilarating hunt for tracks to see what the animals have been up to during the night, and tracking down wildlife in the bush, you continue your game drive en route back to the lodge.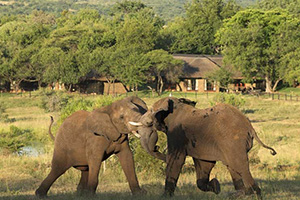 On Safari at Bakubung Bush Lodge
The remainder of your afternoon is at leisure until the afternoon game drive departs. In between game drives you could relax, relishing the tranquility of the bush before or take the shuttle over to Sun City, a 10-minute drive away (please note the shuttle and entrance to Sun City are at an additional cost).
There's much to do, see and experience at the Sun City Resort which provides a different experience to your safari. Two world-class golf courses have been played by legends of the game, like Jack Nicklaus and Tiger Woods. Get your pulses racing with a trip on the fastest zip slide in the world or a 4x4 quad-bike experience through the game park? Get your gaming kicks at the casino or stretch out on the beach at the Valley of Waves.
Accommodation: Bakubung Bush Lodge – Standard Room (B, D)
Day 8 - Bakubung Bush Lodge
Spend another day in the Pilanesberg National Park, the fourth largest national park in the country and is home to a large selection of animal and bird life including the Big Five. The Pilanesberg Mountains offer guests sightings of a wide diversity of wildlife including lions, elephants, white and black rhinos, buffaloes, leopards, zebras, hyenas, giraffes, hippos and crocodiles.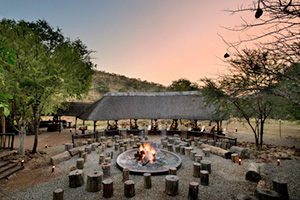 Boma Dining
Accommodation: Bakubung Bush Lodge – Standard Room (B, D)
Day 9 - Pilanesberg/Johannesburg
Bid farewell to the place that has given you unforgettable wildlife encounters in the African bush. Transfer back to Johannesburg for one night at the Da Vinci Hotel, the epitome of a luxury hotel in Sandton, the glistening gold nugget in the city of gold.
Despite the hotel's commitment to offering a 5-star luxury experience, they pride themselves on their eco-friendly status.
Styled in chic black and white with work from famous South African artists, it is a place of exceptional beauty in the hub of world class shopping and dining.
Accommodation: Da Vinci Hotel – Standard Room (B)
Day 10 - Johannesburg/Victoria Falls
This morning you will be transferred to OR Tambo International Airport for your flight to Victoria Falls. On arrival you will be met and transferred to your hotel.
A 4-star hotel, The Kingdom at Victoria Falls, is a modern tribute to Africa's ancient allure. Built around a man-made water feature, the 294-bedroom hotel creates an impression of having been built on a lake and is well located in the small resort town of Victoria Falls, just a short walk from the Falls themselves.
The distinctive architectural design is based on the Great Zimbabwe monument in Masvingo and lends a unique atmosphere to the property. The spacious, en-suite bedrooms are well equipped as you would expect of a 4-star property with digital satellite television, coffee & tea making facilities and views of the lake.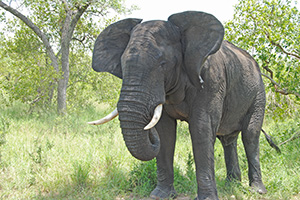 Elephants are commonly seen near Victoria Falls
In the later part of the afternoon you will finish with a tranquil sunset cruise on the Zambezi River. The area of the Zambezi that the cruise is on is one of outstanding natural, scenic beauty with a wide diversity of game and bird life. One has a unique vantage point to spot large animals such as elephants, hippo and crocodiles, as this area lies within Zambezi National Park.
This evening enjoy a buffet dinner at the hotel.
Accommodation: The Kingdom at Victoria Falls – Standard Room (B, D)
Day 11 - Victoria Falls
After breakfast enjoy a guided walking tour of Victoria Falls, one of seven natural wonders of the world. This tour takes you through the magnificent rain forest where you are able to view the Cataracts, Livingstone's statue and a wide variety of birds and plants.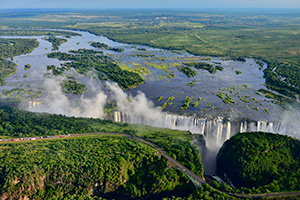 Victoria Falls - Largest Falls in the World
In the late afternoon you will be transferred by road to Victoria Falls Safari Lodge to enjoy dinner at The Boma Restaurant.
The award winning Boma restaurant offers a unique African experience that bombards the senses with the tastes, sights, sounds and smells of Africa - coupled with the warmth and hospitality of the local people.
Styled in the traditional manner, the thatched boma has an open fire to enhance the vibrant atmosphere. Specializing in a superb selection of traditional dishes, there is also a good selection of salads and vegetables for vegetarians.
Traditional customs such as local beer tasting, and pre-dinner hand washing are observed, while the sights and sounds of the evening are accentuated by Ndebele performers who captivate diners with their colorful and energetic songs and dance.
Steeped in mystery a witchdoctor adds a touch of drama and after-dinner guests are invited to while away the evening with the restaurant's Sangoma - a traditional story teller - to learn more about the country's folklore, culture and heritage.
After dinner, you will be transferred back to your hotel.
Accommodation: The Kingdom at Victoria Falls – Standard Room (B, D)
Day 12 - Victoria Falls/Johannesburg/USA
After breakfast you will be transferred by road to Victoria Falls Airport for your flight back to Johannesburg. (B)
Day 13 - Arrive USA
Arrive home with a lifetime of memories to share with your family and friends!
Add-Ons
Cape Town Day Tours
---
Cape Town, the Mother City, is a historically, culturally and breathtakingly vibrant city that was recently named the best city in Africa and the second best city in the world by Condé Nast Traveller. From its beautiful natural landmarks to its colourful culture; from decadent wine farms to captivating history and architecture - it's a tourist heaven. There's no finer way to savor Cape Town's pleasures than a guided day tour with Thompsons Africa – from wonderful winelands and wine tastings, to riding the cable car to the top of Table Mountain, we'll take you there in style.
Please note the scheduled tour prices below have additional drop off and pick up points and will have other guests on board. The private tour pricing offers a vehicle and driver just for your use and allows more flexibility – please note that the venues visited will have other guests, it is just the vehicle and driver that is on a private basis. Pricing for both is per person based on a minimum of two people.
Click here for day tour prices.
---
Cape Town City Tour - Half Day
Departs: Daily between 7:35 and 8:30am. Returns: Approx. 12:30pm.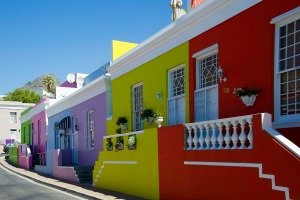 This tour is designed to orientate and give you a full-color insight into the extraordinary magic of Cape Town. First enjoy a cable car ride to the summit of the legendary Table Mountain (weather permitting) for panoramic views, including the City and surrounding layout of this southernmost tip of Africa (tickets are for your own account). Next up is a visit of the country's oldest colonial building, The Cape Castle and the Company Gardens. Then you'll be driven past Parliament Buildings, City Hall which is where Nelson Mandela made his first public speech after his release from prison and the Slave Lodge. Next, it's up the cobblestoned hills to the beautifully colorful homes of the Bo-Kaap in the Malay Quarter. The tour ends on a sparkling note, with a visit to a diamond works where you'll watch a professional diamond cutter as he creates every girl's dream stone. Perhaps you'll be taking one home.
---
Cape Point Tour - Half Day
Departs: Daily between 8:00 and 8:45am. Returns: Approx. 12:30pm.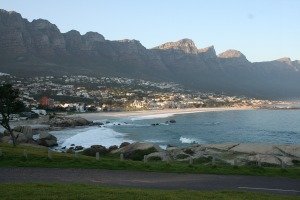 The Cape Peninsula and Cape Point is wild, rugged, and undoubtedly one of the most memorable coastlines you'll have encountered. The trip begins with a drive along Millionaires Paradise, eyeing the glamorous homes of Clifton Beach and Camps Bay which leave you in no doubt as to how it earned its title. From there, it's on towards the charming coastal town and working harbor of Hout Bay - translated from Dutch it literally means Wood Bay. Then, driving over the legendary Chapman's Peak Drive with its breathtaking views you'll arrive at the Cape of Good Hope Section of the Table Mountain National Park and its rugged, intriguing landscape. Next up is a visit to the delightful African penguin colony at Boulders beach (for your own account, approximately USD $5 per person), before moving on to the historical naval port of Simon's Town. It's a wonderful half-day spent on the wilder side of this exquisite Cape coastline.
---
Stellenbosch Winelands Tour - Half Day
Departs: Mon-Sat between 12:45 and 1:45pm. Returns: Approx. 5:30pm.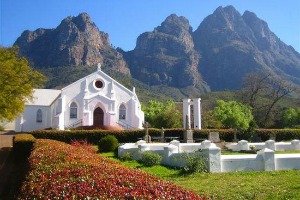 Stellenbosch, with its Cape Dutch architecture, is the warm and wonderful heart of the Cape Winelands and is surrounded by stunning wine estates. It's truly the prettiest town, home to one of the country's prestigious universities, and you'll love exploring the fine art galleries, the architecture, the history, and the curious and quaint shops. You'll be taken on a leisurely drive to become acquainted with the area, before being introduced to the wine-making process in a fascinating cellar tour. Of course you'll have a chance to taste the wine for which this area is renowned, and no doubt, you'll leave with a favorite bottle or two under your arm. Stellenbosch is arguably one of the Province's most beautiful towns.
---
Walk to Freedom Tour - Half Day
Departs: Daily between 8:00 and 8:45am. Returns: Approx. 12:30pm.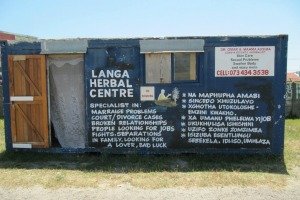 Experience the wonderful raw energy of Cape Town's Townships in one unforgettable morning. After a visit to District Six (closed on Sundays), where you will learn a little of the history of the townships, the tour continues on to the oldest township in Cape Town, Langa, and its people. Strolling through Langa Township, pop in to a local market, an Arts & Crafts center and visit a traditional healer. Experience the warm hospitality at a local Bed & Breakfast as well as a day care center that provides local children with a safe haven and fun environment. Then from Langa we visit two other townships, Khayelitsha and Gugulethu to get a more in-depth look at the vibrant communities. For those who have the time, we recommend you extend to a full day tour with a visit to Robben Island in the afternoon. Home of Nelson Mandela for so many years, it's a highly charged and emotional moment when you visit the site of this suffering, and realize how far South Africa has come from those days.
---
Robben Island - Half Day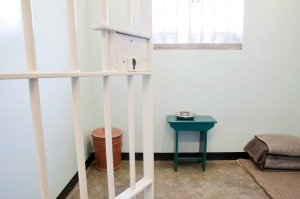 Board the Robben Island Ferry at the Victoria and Alfred Waterfront and take part in a half day Robben Island tour.
For nearly 400 years, Robben Island was a place of banishment, exile, isolation and imprisonment for political "troublemakers" and social outcasts. During the apartheid years Robben Island became internationally known for its institutional brutality. Some freedom fighters spent more than a quarter of a century in prison for their beliefs. Nelson Mandela was one of them.
Those imprisoned on the Island succeeded on a psychological and political level in turning a prison 'hell-hole' into a symbol of freedom and personal liberation. Robben Island came to symbolize, not only for South Africa and the African continent, but also for the entire world, the triumph of the human spirit over enormous hardship and adversity. You will be escorted around the island by an ex-political prisoner, and given insight into the past and how the human spirit triumphs.
---
Feathers & Fins Tour - Half Day
Departs: Mon, Wed, Fri between 12:45 and 1:45pm. Returns: Approx. 5:30pm.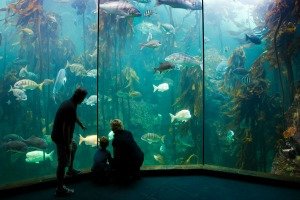 This entertaining, family-friendly trip includes a visit to the Hout Bay World of Birds where adults and children can get up close and personal with nature, with over 400 different species to discover including birds, reptiles, mammals - don't forget to visit the walk through monkey jungle! The tour continues with some of the finest beach views on the coastal drive to the Two Oceans Aquarium in the famous Victoria & Alfred Waterfront, where a magical underwater world awaits. Learn about mysterious deep sea creatures, dangerous predators and see a real "happy feet" family. Touch pools and tidal walks are part of the fun while puppet shows and play areas are on offer for younger children. For older children, fascinating discoveries, interesting facts, and shark encounters await! Bring your family on this fun tour to see, touch, learn and play...who knows, they may even find Nemo!
---
Cape Malay Cooking Experience with Cass Abrahams
Departs: subject to chef's availability.
Today you will be picked up at 08h30 for your Cape Malay Cooking with Cass Abrahams Tour. Cass is the foremost authority on the cuisine in the Cape and is a local celebrity. The tour starts with a chat and a coffee with your guide so that you have some background on the people of the Cape, the history of their cuisine and on Cass. Cass realized that for a variety of reasons the cuisine was dying out in the Cape and made it her mission to rescue the recipes. She interviewed the grandmothers in the community and dug in the archives and then wrote a cookbook that became highly sort after by many South Africans. Today you have the opportunity to enjoy a hands-on class with her in her home in the Southern Suburbs. You will cook three to four dishes and then relax over lunch. Please note that no alcohol is served in respect for Cass's Muslim faith.
---
Sea Kayaking - Half Day
Departs: daily, subject to weather. Please note the tour excludes transport to and from Simon's Town — prices available upon request.
Visit one of the most unique places in the world — a penguin colony in suburban Cape Town. And the best way to see it is from the water. Leave from Simon's Town Waterfront and paddle past the civilian and Naval Harbor and out to Boulder's Beach. After visiting the penguins, stop on a lovely semi-private beach for refreshments, swimming and snorkeling (snorkels and bottled drinking water are provided). Your double kayak is very stable and perfect even if you have no paddling experience.
We can also arrange for you to go cycling, skydiving, sandboarding and abseiling among other activities — please let us know if you would like more information on these activities.
---
Cape Winelands Tour - Full Day
Departs: Mon-Sat between 8:00 and 9:00am. Returns: Approx. 5:30pm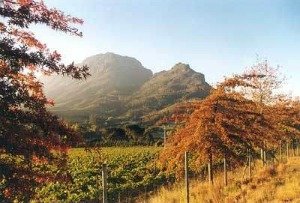 This is a superb day exploring the exceptional Winelands region with its heavenly scenery. The area is rich with history, and you can't help but feel it as you visit this region. Experience a wine cellar tour, where you'll learn all about the process of winemaking, and have the chance to savor the wines. Visit the charming little town of Franschhoek, pass by the impressive Huguenot Monument, and enjoy lunch (your own account) – the town is known as the gourmet capital of South Africa. After lunch, the tour takes you over the Helshoogte Mountain Pass to the pretty university town of Stellenbosch. You will have time to stroll through this little town, absorbing the quaintness, and enjoying the shops! A trip to the Winelands isn't complete without a wine tasting, so you'll visit two different wine estates. During your visit, you'll be able to purchase your favourite wine to take back home!
---
Cape Peninsula Tour - Full Day
Departs: Daily between 7:45 and 8:45am. Returns: Approx. 6:00pm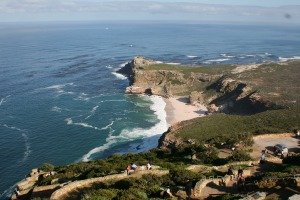 On this tour you will see why the area earned the name of The Fairest Cape. Sit back and relax, as you're driven along the exquisite stretch of coastline known as Millionaire's Paradise – from Clifton to Camps Bay, to the exclusive beach hamlet of Llandudno – towards the charming working harbour of Hout Bay.
You then wind your way along the legendary Chapman's Peak Drive, hugging the cliffs and relishing the breathtaking ocean views. After a stop for lunch (your own account), visit the wild and beautiful Cape of Good Hope Section of the Table Mountain National Park, an integral part of the world-renowned Cape Floral Kingdom.
After, you'll head back along the coast towards the City, visiting the historic naval port of Simon's Town and the endearing African penguin colony at Boulder's Beach (own account – approximately $5 per person). Next, you'll head inland to the last stop of the day. In the summer months this will be at Kirstenbosch Botanical Gardens. With the sun setting over the tall peaks of Table Mountain, the last rays sparkle on the trees and flowers. In the winter months (May 1st to Aug 31st), the last stop is at Groot Constantia where you'll stop for a wine tasting and cellar tour of South Africa's oldest wine estate.
---
Wine & History Exploration - Full Day
Departs: Daily about 8 am. Returns: Approx. 5:30pm.
Tour Stellenbosch where you will taste wines and shop at some of the most outstanding wine estates in the Cape. Your first wine tasting is at Rustenberg Estate, where wines have been bottled for an unbroken period since 1682. The estate offers an intimate exclusivity and the beautiful gardens are truly a plant lover's dream.
Your next stop is the beautiful Delaire Graff Estate, nestled between majestic mountains and overlooking the vineyards of Stellenbosch. The original artworks from Laurence Graff's personal collection are on display throughout, representing some of South Africa's finest contemporary artists.
After a wine tasting and fascinating walk through this estate, you'll travel to Franschhoek for lunch at a local restaurant before stopping at L'Ormarins, home of Antonij Rupert Wines.
L'Ormarins was restored in 1984 and the Manor House and Cellar declared national monuments. The Antonij Rupert Cellar is a state of the art gravity fed cellar with revolving ceiling and underground barrel cellar built in memory of Antonij Rupert. The Franschhoek Motor Museum at the magnificent L'Ormarins offers the opportunity to look back at more than 100 years of motoring history, with its unique and exciting collection of more than 300 vehicles, motorcycles, bicycles and memorabilia.
---
Sunset Beach & Dinner - Evening Tour
Departs: Tue & Thu between 5:30 and 6:00pm. Returns: Approx. 10:00pm.
Only operates Sep - May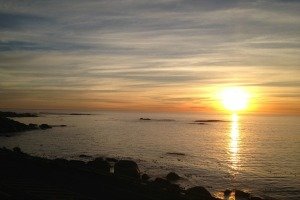 Join your host and head out of the city before sunset. Savor a chilled glass of sparkling wine while overlooking one of Cape Town's most beautiful beaches and taking in the sunset. You'll be shown how to find the Southern Cross in the night sky (if the moon isn't too bright!), before enjoying dinner at a sensational restaurant offering seafood and South African specialties. If you're celebrating a special occasion let us know and we can arrange a separate table. As you return to the hotel, you'll enjoy the city lights by night. 
---
Sunset Champagne Cruise - Evening Tour
Departs: daily subject to weather conditions — times vary according to sunset.
Board a sail boat that will follow the wind for this cruise and allow you to experience sunset and the views of Cape Town at dusk from a different perspective! Typically in a SE Wind direction, you will head out of the Harbour and sail across Table Bay towards Milnerton lighthouse, then return to the protection of Granger Bay in the lee of Table Mountain to watch the sun set, and then motor back to the Waterfront.
---
Custom Day Tours
---
We can also tailor make tours to match your interests or simply arrange for you to have a vehicle and driver available with no plan in mind to take you wherever you feel like going. Cape Town has been chosen as the Design Capital for 2014, we can include Architecture, Art, local clothing designers. In addition to the beautiful Winelands, Cape Point and City tours, consider a family day out, to see seals, penguins, monkeys and butterflies; splash out on a hot shopping extravaganza; or indulge in a grand gourmet food and wine tour of golf or bicycle tours.
Half Day Private Tours
Half day private trips depart daily on request and run from either 8:30 am to 12:30pm or 1:30pm to 5:30pm and cover up to 150km's.
Full Day Private Tours
The full day private vehicle and driver hire departs daily on request with a pick up time of 9:00am, dropping off at 5:30pm and covers up to 250km's.
Both half and full day options exclude all entrances, parking fees, toll fees and any other costs which you would need to settle directly at the venues visited and in the case of parking, with the driver. Touring is done in an air-conditioned 7-seater vehicle with a tour guide.
On Special
This special package has no single supplement based on limited availability and includes international roundtrip flights on South African Airways from New York to Cape Town via Johannesburg.
Prices are in US Dollars and are per person based on double occupancy accommodations and include fuel surcharges, Government taxes, departure fees and September 11th Security Fee.
US domestic flights from 38 cities can be added at a special rate of US$200 per person, subject to space availability. Please speak to your Africa Specialist for more information.
---
2019
---
US$3999 per person based on double occupancy
No single supplement based on limited availability
Valid on the following departure dates:
September 19
October 27
November 22
December 6
Inclusions:
Roundtrip, international, economy airfare from New York (JFK) to Cape Town and back via Johannesburg
Domestic flights in South Africa
Regional flights from Johannesburg to Victoria Falls and return
Accommodation as specified
Tours and activities as specified
Meals as specified in the itinerary including dinner at the Quarter Kitchen Restaurant
All services and transfers as specified
Transportation in luxury vehicles
Sight-seeing as per itinerary led by English-speaking guide
Entrance fees for sight-seeing as indicated
Game drives as specified in itinerary
Services of Rangers/Trackers
Tour of Victoria Falls and Zambezi River Cruise
Lion World Travel Representative Meet and Greet upon arrival
Exclusions:
Items of a personal nature such as drinks, laundry, telephone calls, etc.
All other services not mentioned
Gratuities/tips for game rangers/trackers, tour guides and drivers
Costs of obtaining passports and/or visas
Trip Cancellation, Interruption and/or Medical Insurance – please note that insurance for this trip is a mandatory requirement from suppliers in South Africa – proof of insurance must be provided before bookings are confirmed. It is your personal responsibility to ensure you have sufficient insurance coverage.
Baggage
*Prices in USD, based on double occupancy, incl. taxes & fuel surcharges, restrictions apply
Speak to an Expert
1-800-387-2706