View our Digital Brochure
Our 2020 Digital Brochure is here! Fill out the short form below to view our brochure.
Lion World Travel is thrilled to offer you this collection of affordable luxury African safaris for 2020. Discover this vast continent's scenic beauty, diverse cultures and majestic wildlife. From South Africa, Botswana and Victoria Falls in the south to Kenya, Tanzania and Rwanda in the east, plus many other destinations in between, Lion World Travel has Africa covered.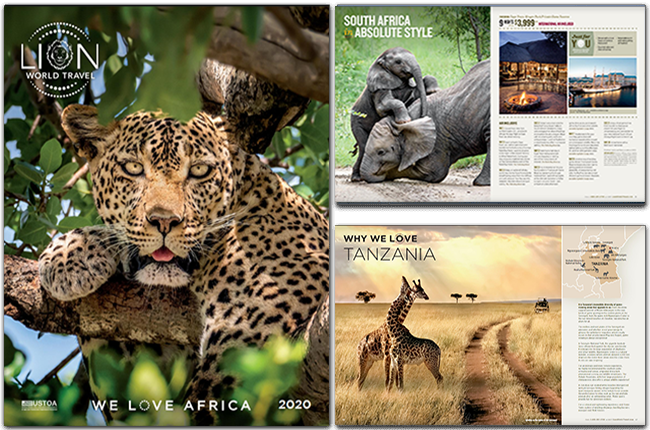 No more paper brochures, why?
For 2020 our brochure is online only, as we are committed to being a responsible and sustainable tour operator. Instead of cutting down trees, we are planting them - so be sure to give us a call or send us an email when you want to chat more about booking your dream safari to Africa.